Number Tool 1-7
Tools-7
2009
acrylic and oil on canvas framed
38 7/16 x 28 5/8 x 2 1/2 in
97.63 x 72.71 x 6.35 cm
Money Tool 2-7
Tools-7
2009
acrylic and oil on canvas framed
38 7/16 x 28 5/8 x 2 1/2 in
97.63 x 72.71 x 6.35 cm
Alphabet Tool 3-7
Tools-7
2009
acrylic and oil on canvas framed
38 7/16 x 28 5/8 x 2 1/2 in
97.63 x 72.71 x 6.35 cm
Brain Tool 4-7
Tools-7
2009
acrylic and oil on canvas framed
38 7/16 x 28 5/8 x 2 1/2 in
97.63 x 72.71 x 6.35 cm
Love & Hate Tool 5-7
Tools-7
2009
acrylic and oil on canvas framed
38 7/16 x 28 5/8 x 2 1/2 in
97.63 x 72.71 x 6.35 cm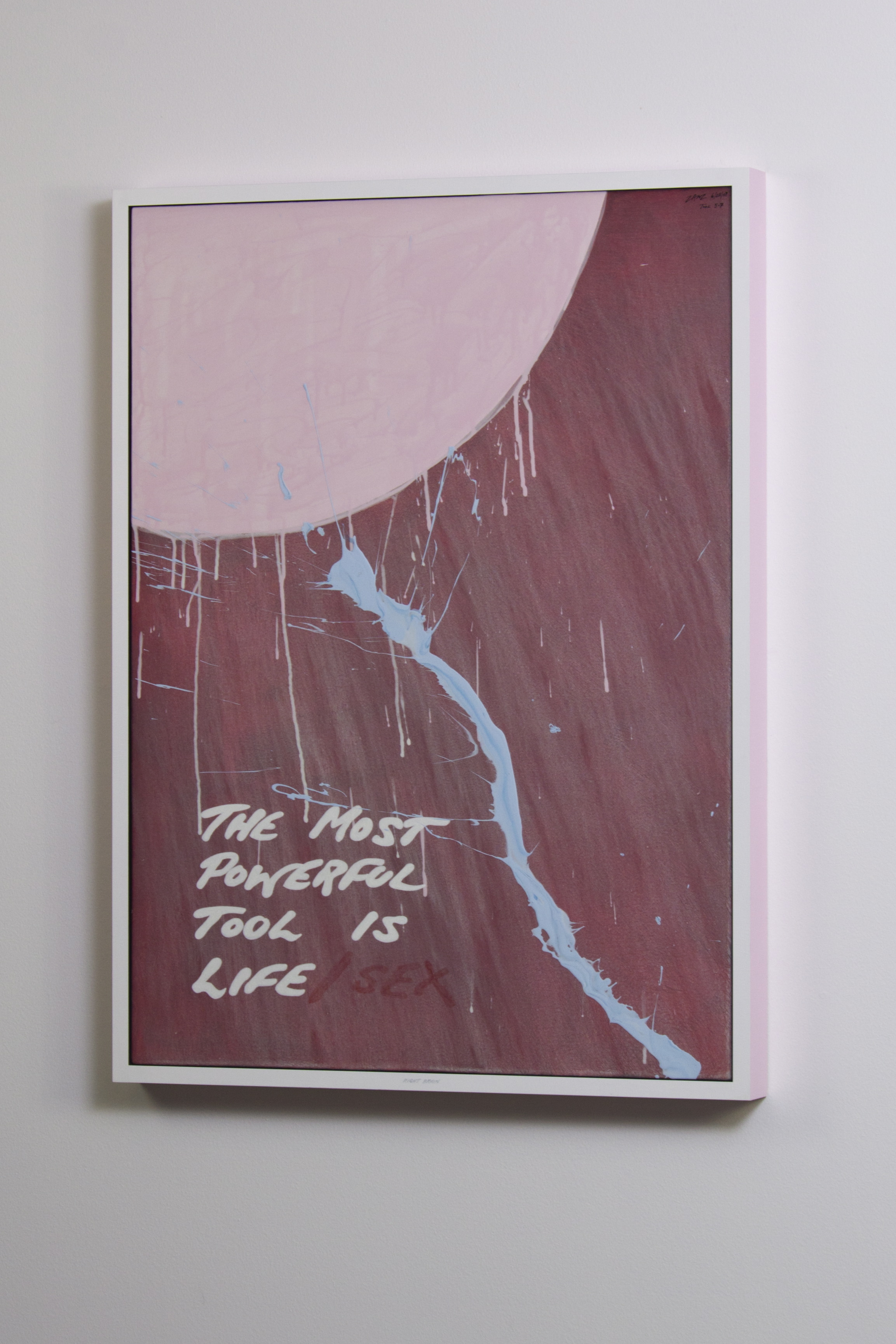 Life & Sex Tool 6-7
Tools-7
2009
acrylic and oil on canvas framed
38 7/16 x 28 5/8 x 2 1/2 in
97.63 x 72.71 x 6.35 cm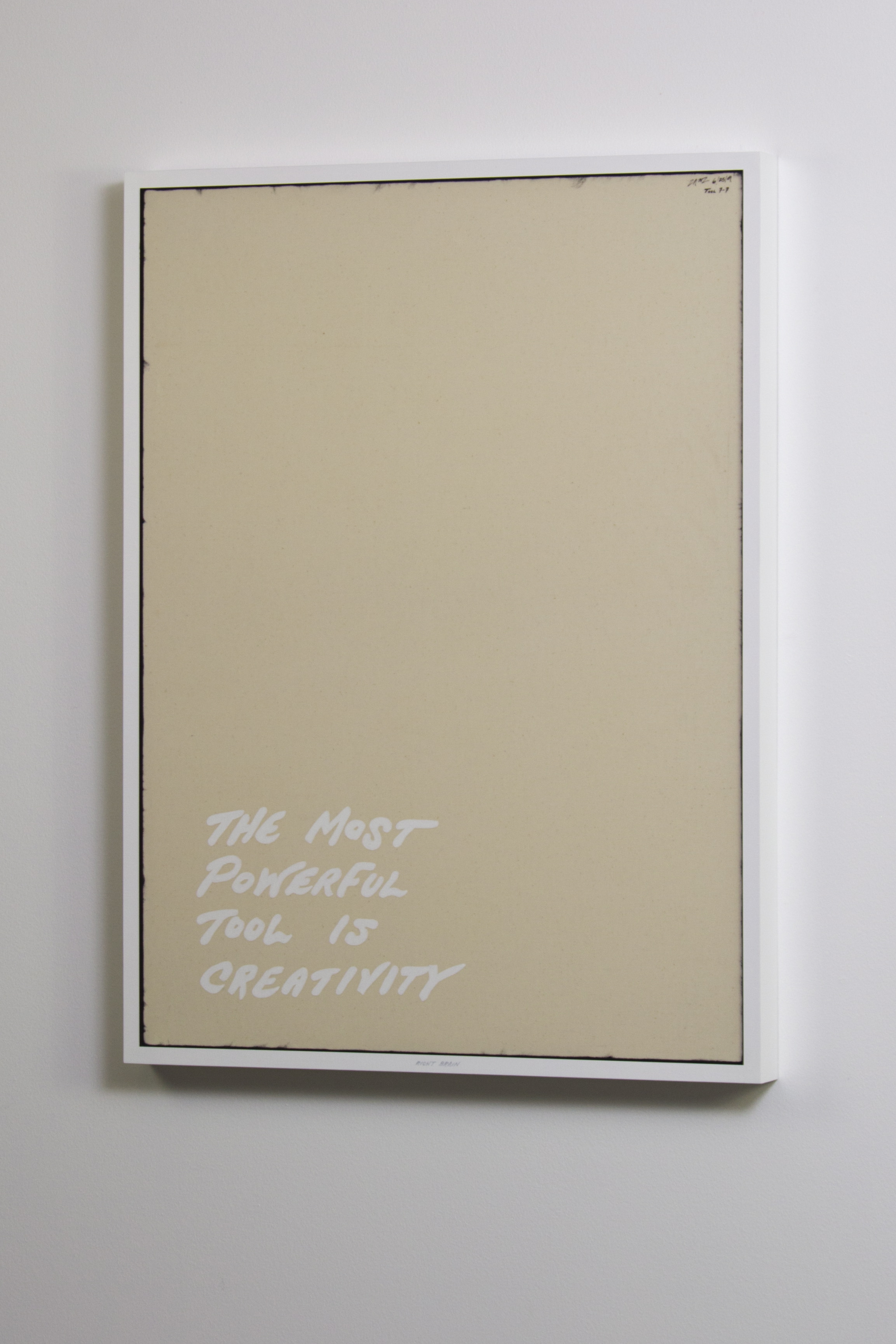 Creativity Tool 7-7
Tools-7
2009
acrylic and oil on canvas framed
38 7/16 x 28 5/8 x 2 1/2 in
97.63 x 72.71 x 6.35 cm
Tools-7
2009
Installation painting
7 individual paintings overlapping hung in a slight upside-down V pattern, acrylic & oil on canvas framed, installation view.
47 7/16 in x 16 ft 4 3/8 in x 5 in
120.49 cm x 498.79 x 12.7 cm
The division of brain activities.
The left brain paintings are made of horizontal lists; black and white numbers, international currency symbols, and a colorful alphabet. Secondary words "trust and confidence" are in the money painting and "hope and communicate" in the alphabet painting.
Two of the right brain paintings have dual meanings; love/hate and life/sex. The creativity painting is a raw canvas without any color form.
More information to follow on a future blog.
Tools-7